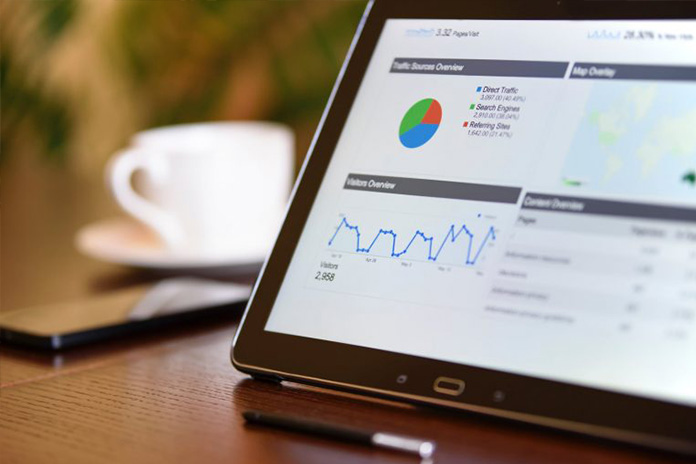 The entire globe is changing every minute, every second and with the continuous evolvement of our digital technology, same goes on how we conduct our online marketing strategies. Nowadays, marketers are always on the brink of finding the correct marketing formula for the tremendous growth of their online businesses. The two popular marketing methods that most website owners try to mix along with their other advertising tools are the SEO and Social Media. For those newbies in these areas, here are some explanations as to why these two marketing methods have powerful effect on the success of any online business or website.
Let us first discuss SEO, its strengths and weaknesses:
SEO (search engine optimization) is well-known and widely used to websites who aim to get a higher page ranking, either at Yahoo, Google, Bing and a lot more smaller search engines coming out almost everyday.
Strengths of SEO for marketing
Content creation generates other marketing leads
When you speak of SEO, you also need quality content wherein you need to insert or add on specific keywords for your type of business. If done by SEO experts and an experienced content developer, the use of SEO for your marketing efforts could be used in generating other marketing leads like email marketing, lead nurturing, lead generation and social media platforms as well.
Benefits of exposure are endless with SEO
With a good SEO content, the benefits of your website getting maximum exposure is endless which may stay there for a long period of time. Proper used of keywords and strategic positioning of them in your content or web pages will give you more possibilities of getting indexed in search engines result pages (SERPs). For example, if you created a general content that could be of great source of valuable information for the readers, then, your SEO purposes are not wasted. You will surely gain better ROI (return on investment) from traffic lead in many years to come.
Boost overall business' goal
Whether, you are concentrated in gaining a remarkable inbound links, getting huge traffic or just having a competitive edge among your rivals who haven't use this type of marketing technique, focusing on his area will give you a good lead when it comes to getting searched.
Weaknesses of SEO for marketing
SEO is time consuming
It is a fact that SEO takes a lot of time and dedication before you can see positive results. First of all, content creation is not an easy task to do. You must be truly good in writing quality blogs, articles or web pages before you can use it for your set of keywords. Another concern for you should be thorough keyword research for you to come up with suitable keyword combinations appropriate for your business. Keep in mind that nowadays, as the web industry gets smarter, over crowding your content with keywords is no longer applicable, they have a way of finding it out or you will end up getting penalized or ranking yourself at the bottom.
Hiring a SEO guru is expensive
If you don't have any clue about SEO and its technicalities, then, you need to hire a SEO guru or SEO technical expert which could be expensive because most of them do charge by the hour or offer fixed rates for any SEO work. You must have enough capital resources for your SEO efforts to work alongside your marketing plans.
SEO needs constant monitoring
There are cases when huge traffic going back to your site could become uncontrollable leading to possible increase of spam or getting unwanted leads. All these SEO issues require constant monitoring, update and consistency. If you cannot promise 100% focus in getting your web content optimized and producing the desired inbound links, then, your SEO efforts could result to being ranked the lowest.
Now, let's get to the other marketing method, the use of Social Media:
Social Media has indeed dominated the entire online community, not only for personal use but also on the aspect of promoting any business. In fact marketers are now discovering the powerful advantage of the use of Social Media like Facebook, LinkedIn, Twitter and a lot more. Read below the strengths and weaknesses of Social Media for marketing and assess why it is considered to be the most influential online marketing tool in today's advanced technology.
BEST SELLING WORDPRESS THEMES
CREATE YOUR WEBSITE FAST
USING AMAZING TEMPLATES
click to see themes
Strength of Social Media for marketing
Increase product and brand awareness campaign
Many dedicated promoters have seen the value of social networking sites in increasing product or brand awareness campaign program to a chosen niche. Website owners wanting to introduce a new product or service found it easier to connect with their target consumers with the use of social media sites.
Build-up long lasting consumer relationship
Social media tools are the best means of reaching out and connecting to targeted groups. Take note that too much self-promotion is a big "No" in these communities, so you have to be creative on how to tap their interest and make them see you not only as a marketer of a product or service, but as a real person wanting to share something of great value to them.
Social Media could lead to more clients
The main purpose of social media is to start a conversation and know the needs or wants of your target clients. Being part of their community and showing your interest on their behalf could lead to more clients and even repeat costumers in the long run. Present yourself as someone to be trusted or a provider of relevant content and updates, for sure you are on your way of getting noticed and getting a good return on investment.
Weaknesses of Social Media for marketing
Social Media cannot function without fresh content
Like any marketing strategies, getting yourself involved in social media requires fresh content all the time in order for your followers to keep coming back to your site. Remember, that online users are now a lot wiser and know exactly if you are just bluffing or making false claims. So be wary on what you post, publish or share that might lead to a negative feedback to your site. Use relevant and up-to-date contents that are beneficial to your followers or visitors.
Social Media requires longer process
If you want to focus on social media for your marketing, then, you must be willing to spend quality time to keep your followers updated with what is hot, new or trendy. The whole marketing takes a longer process before you can see remarkable results. This is the type of marketing that requires dedication and hard work, since you need to monitor your marketing efforts daily, whether you are performing well or not.
SHARED HOSTING WITH FREE SSD
GET YOUR FREE DOMAIN
FASTER-SECURITY-AVAILABILITY
Conclusion:
The use of SEO and Social Media are in demand now in today's stiff marketing competition among online businesses and website owners. Most marketers try to use both in their marketing motives, but in some cases, there are those who opt to focus on one aspect, either on SEO or Social Media only. Depending on your promotional needs, I think it would be more efficient if you weigh first all your goals and from there, decide which one can work well on your agenda. Remember, no marketing method contributed to an overnight success. Every task, no matter how big or small your business underwent long hours of hard work, dedication and patience to achieve the most favorable results. Believe in yourself and with a lot of creativity, whether you use SEO or Social Media, you have a fair chance of making your business grow. Carry on. Assess and act right.