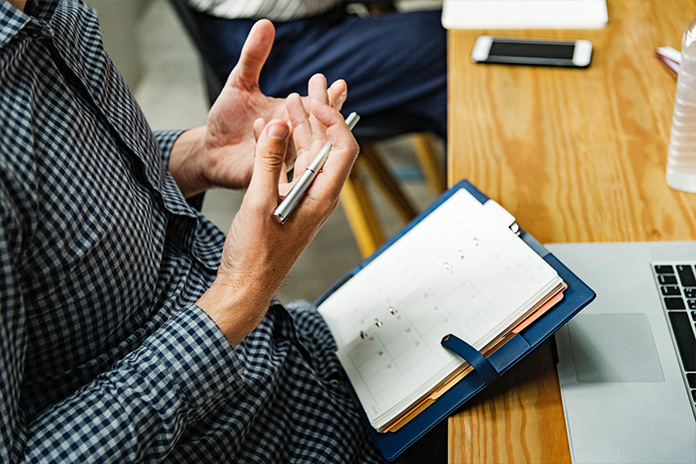 Online Marketing Strategies is necessary for success business. All businesses go through a start-up phase, a stage where there are few customers, little revenue, and you aren't completely sure about what you are doing – even if you know you have done it before. During this phase, you cannot afford to spend money for services you do not really need — more so if you are invested personally. While it is not advisable, it often leads to budget marketing cuts, which ironically, is your best option to earn more and gain more customers. That is what investing is all about. You get more but putting in more.
Online marketing is not easy and competition is tough. So you need to make the smart decision in choosing the right online marketing tools and techniques to use. Here are five affordable marketing strategies helpful to new businesses:
Content marketing 
It is a type of marketing that involves creating, sharing of media and publishing content in order to acquire and retain customers. It is essential because it helps build your brand and inspire confidence in your company.
The main purpose of content marketing is to create as well as curate valuable and relevant content with the goal of stimulating consumer behavior to attract and retain customers. This can be presented through news, video, white papers, e-books, infographics, email newsletters, case studies, podcasts, photos and blogs.
SEO in Online Marketing Strategies
Search engine optimization is the process of affecting the visibility of a website in a web search engine's unpaid results. It considers how search engines work, what people search for, and which search engines are preferred by their audience. It targets various types of search such as image, local, video, news, academic, and industry-specific vertical searches.
The goal of SEO is to make your web site appear high in the search engine rankings when someone searches for a certain service or product. It is a way of encouraging visitors to visit your website.
Social Media Marketing
SMM is a concept that uses social media in order to achieve marketing communication and branding goals. It involves the use of social sharing of content, videos, and images for marketing purposes, consumer's online brand-related activities (COBRA) and electronic word of mouth (eWOM)., as well as paid social media advertising.
Social media marketing allows individuals and businesses to interact with one another and build relationships and communities online. It also helps in increasing website traffic, creating brand identity and positive brand association, and raising brand awareness. Most companies are using platforms such as Facebook, Twitter, YouTube, Google+, LinkedIn, Foursquare, Instagram, Tumblr, and social bookmarking sites in order to reach audiences.
Personal Branding
It is how people market their career as well as themselves as brand. It is a continuous process of creating a desired impression or image of a person, group or organization in the mind of a target audience. It often involves the application of one's name to various products such as Trump Tower from the celebrity real estate mogul Donald Trump.
Personal branding provides a clear focus for personal development. It likewise helps promote career success, as individuals are given the chance to engage in whatever it is they have the passion for. Benefits of personal branding are building credibility, showcasing specialty, and connection to the target audience. Do you know what The Truth of Having a Powerful Branding Message ?
Pay Per Click or PPC
Also referred to as paid search advertising (PSA) and cost per click (CPC), it is a part of Search Engine Marketing (SEM) that is employed to lead traffic to websites, in which the advertiser pays the publisher each time a visitor clicks the ad. It is typically linked with first-tier search engines like Google AdWords and Microsoft Bing Ads. Advertisers usually bid on keyword phrases that they deem relevant to their target audience.
Pay-per-click is used to assess the cost effectiveness and profitability of internet marketing. By specifying who will see your ads, it allows you to reach your targeted audience fast. Other benefits of PPC include executing advanced marketing techniques like retargeting which is a technique of creating campaigns and targeting people that have already visited the website but did not convert; working with other digital marketing channels such as dynamic search ad campaigns; and testing profitability of products.
SHARED HOSTING WITH FREE SSD
GET YOUR FREE DOMAIN
FASTER-SECURITY-AVAILABILITY
If you're running a startup, don't neglect your marketing campaign on the way Online Marketing Strategies. It may seem like an unnecessary extra expense at first glance. However, if you do your proper research and execute the planned campaign well, they will produce a significant return on your investment. Building a successful Online Marketing Strategies that works for your business starts by building a solid online marketing foundation.