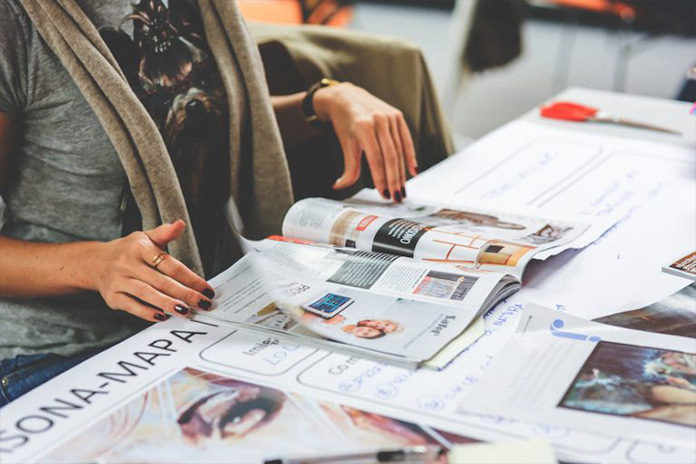 It is true that, the job of the PR people is to make professional critics behind every review like a newly published book, Broadway show, restaurant, or tech product. Whether you like it or not, they always notify critics of something just arrived, discuss its uniqueness and get any questions answered. PR and Media are two inter connected terms. Media relations can influence opinion, change the impression, and generate new leads and sales. So, this is the most visible element of public relations.
Traditionally, PR people have always built a strong communication with the journalists relevant to pitch stories related to their assignments. Today, a new arena of communication has been added to the PR professionals. It is the bloggers community they have to concentrate on. They try to update the product reviews, guest posts, and other forms of editorial coverage through the communication with this bloggers. No doubt that they are getting benefitted in creating a larger group of audiences by sharing their contents online.
If you are a PR person, this article is for you! Just go through the following discussion. You will get some innovative ideas to take your PR pitches one step ahead:
Introduce the new Social Media Platform:
This is the age of technology. Everything is changing its traditional role. PR needs to change its tactics too. The sole connection with the reporters to secure reports is not enough. Even the print media is employing multimedia producers. The online journalists have to present reports with videos and slide shows apart from the traditional methodology.
BEST SELLING WORDPRESS THEMES
CREATE YOUR WEBSITE FAST
USING AMAZING TEMPLATES
click to see themes
What would be the role of the PR professionals?
Try to offer opportunities for reporters to generate "non-traditional" content; don't keep it limited by offering just a story line. Again, it is not enough to add this innovation if you fail to secure a wide range of audiences. Here are some specific examples of such kind of Social Media Platforms:
Facebook:
Facebook is the most popular social networking platform. It is also true that, in case of personal branding, there are both the examples of successes and failures in Facebook marketing. In order to achieve success you have to be careful.
How to do that?
First, chose your targeted group. If your interest is on a niche subject, then target the already existing group there. Try to figure out the admin of that group. Provide him with your fresh sample of contents related to their field of interest. Winning the heart of that group can assure you bring your PR pitch popular through Likes, Comments, and Shares.
Pinterest:
An excellent and influential site to help the businesses in expanding their branding! It is growing very fast by attracting both personal and industrial brands. Here you can assure a great number of loyal and valuable followers.
How to do that?
Well, select the pinners of the topics relevant to your product. Build in a relationship with those by liking and re-pinning their contents. Sometimes follow their blogs, Twitter and Facebook accounts. Then look for an opportunity to share your content with them. Thus it is easier to build a long lasting a loyal relationship by mutual cooperation.
Instagram:
Everybody knows Instagram! It's the greatest mobile social network. It's a photo sharing network, basically. It is important for the professionals because of the importance of mobile marketing policy itself. It can help you grow an authentic network to explore.
How to do that?
Here are some ideas:
Let's plan for a "photo-a-day" program! Then invite the Instagram photographers relevant to your brand's interest.
You can arrange a contest with exciting prizes and invite users with relevant followings to participate and share everywhere.
Organizing a "iPhoneography" photo shoot for local Instagram users is also a good idea!
YouTube, UStream and others:
The posting of haul videos on YouTube had been a growing trend, during 2007-2010. A haul video which displays items recently purchased, including product details or even the price is a very effective business tool for professional and personal brands. Now it has been easier for individuals to broadcast shows on YouTube and UStream.
How to do that?
You can take advantage of the brand connection of the hosts and producers of your show. But be sure to do it in a logical way. For instance, try to provide the broadcast with a high-level interview or off-scene footage of the news.
SHARED HOSTING WITH FREE SSD
GET YOUR FREE DOMAIN
FASTER-SECURITY-AVAILABILITY
Relevancy Must Be Remembered:
So, before you ask someone to pin your image or share content with a Facebook group, do your homework. Relevancy is rewarded.
It is easy to figure out why relevancy is required. If you want to be a successful PR professional, it is your duty to utilize each option of creating a unique pitch. You can reach the target of ensuring greater media coverage and more followers only if you talk about the relevant topic. So, look before you leap. Always ask yourself whether it is your cup of tea, or not. Relevancy attracts the attention of your targeted audience.
Thus you would be able to take your PR Pitches one step ahead by following these tips. Good luck!