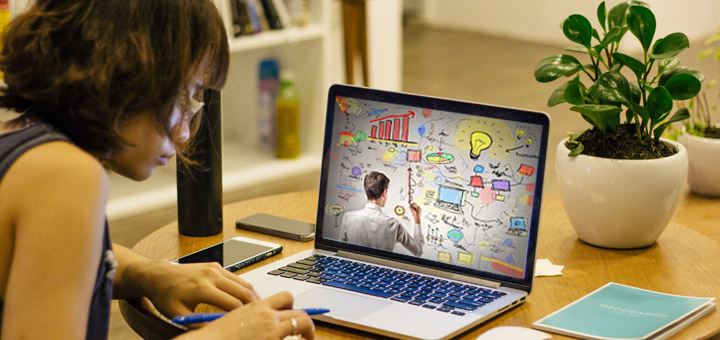 Nowadays, with the introduction of more flexible careers, even women have now bigger opportunities. Among these wonderful professions any woman can try is by becoming a successful entrepreneur aside from being just a plain homemaker. In fact, some strong women manage to keep both responsibilities all together without any problem.
How can they achieve these objectives? Well, here are 10 awesome tips on how women entrepreneurs keep track with their businesses:
Do something you love

The success of starting a business isn't entirely dependent on what you have to offer, but, rather on how passionate you are in running that particular business. Before you even set-up your business project, think of something you are really interested or you love doing most. For example, your hobby is into baking, selling yummy goodies like cakes or pastries would not be as difficult as you imagined it to be.

Rely on your instincts

Of course, you can still get some feedback or advice from friends, family members or relatives, but the final decision should still come from you. If you confused which route to take, rely on your instincts. After all, women are known to have powerful instincts on having vibes on what could turn out good or bad, so why not put this positive characteristic into good use. Stay positive all the time and avoid the negative thoughts from controlling your actions. Use any negative views as part of your evaluation process in order to make a wiser decision.

Create a business plan

No business will run smoothly without a business plan. If you haven't started writing your plan, now is the perfect time to construct one in order for you to have a clearer direction. There may be times some of your goals would not yield a favorable result and when this happens, be ready to perform the necessary changes or seek another alternative action to become better.

Make sure you are financially capable

Starting a business doesn't earn much in a few months or even years, so make sure you are financially capable during the initial phase. There will be times when you can only make a break-even or encounter losses and having enough funds to keep you going is a plus factor.

Manage your finances wisely

We may not be the perfect accountants, but at least learn the basic principles of accounting like computing your expenses over your total earnings. Maximize your money and budget wisely by finding which area in your business operation that you can save. A good example is instead of buying new equipments, why not look for quality secondhand machines for a start, then, later upgrade them once your investment has increased. Aside from that consider also the taxes you are obliged to pay to avoid problems in the future.

Know your target consumers

It really pays off if you know your target consumers, so that you can position yourself effectively between their needs or wants. For example, if you are selling cosmetic products, your audience are the women, but what is the particular age group to be more precise. Do your own surveys by asking your prospects to fill-in forms about their needs or wants, so that in the end you can provide a solution to that need or want.

Outsource your tasks

Some newbie entrepreneurs outsource their tasks to outsourcing agencies to save more while at the same time getting the same quality output. Imagine how much you will save if you hire a freelance virtual assistant to do administrative support for you instead of hiring a permanent staff where you will be compelled to provide employee benefits as mandated by law.

Make your goals achievable

Don' be blinded with others saying you will get rich a few days or after a month's of selling. Any business no matter how efficient the owner in managing his/her your short-term or long-term goals, there are times when business is slow. Make your goals achievable, so that you won't get frustrated easily. Avoid making impulsive decisions and stay focus.

Offer a helping hand

The best way to show your individuality as a woman entrepreneur is by offering a helping hand to your community. If you feel your business has performed well, give or share that blessing to others. It doesn't necessarily mean monetary value, your presence as a guest speaker to inspire other women in your society already means a lot, especially if you could bring total changes to one's life or career.
9 Rules That Every Entrepreneur Must Follow: Online Branding Awareness Campaign
Stay confident

Lastly, don't let anyone make you feel inferior or make decisions for you. Stay confident even if you feel failure is on the way. Mistakes do happen and they are there to make us better persons. Remember, a business has its own ups and downs, so be ready to face them bravely.
SHARED HOSTING WITH FREE SSD
GET YOUR FREE DOMAIN
FASTER-SECURITY-AVAILABILITY
Top advice:
Women if given all the chances can also become successful entrepreneurs. Proper timing and wise decision making are the perfect combinations in starting a business. Make a clear business plan if you wish to build a new business and use it as your reference in running the business.