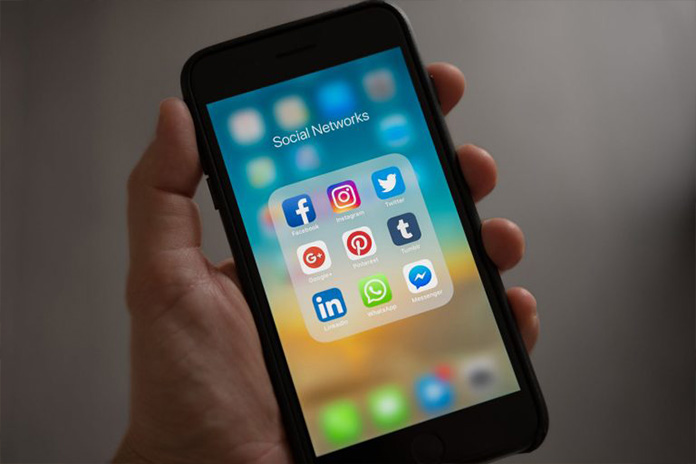 Pinterest is great for growth your business. Managing a business, whether online or offsite can be challenging and stressful, especially the way our marketing trend has evolved. There are constant changes here and there, how we promote and even how we carry on with our designated marketing plans, keep on changing. Let's face it, competition among our rivals is getting tougher and unless we do something concrete, we won't be able to cope up with the demands of modern advertisements, thus, leaving us far behind the line.
Another vital issue that we still have to consider is online visibility that has been like a viral spreading endlessly in the community. This is the main reason why business owners are always on the brink of finding the correct marketing formula to gain popularity and better traffic back to their sites. In fact different social media platforms have continuously dominated the way businesses connect to their target consumers. Aside from Facebook, Twitter, LinkedIn, Google+, one social networking site that is creating a big buzz in the online community is the Pinterest. Why so? Well, according to a survey done by Compete, the online visitors to Pinterest.com rocketed to 155% in a span of a month's record from December 2011 to January 2012.
Maybe you are still a bit new to this kind of social media sites, let me give you a quick tour on what is Pinterest and why is it essential for your, whether you are just starting you new business or have been in the market for a long time, but still need some more info on how this site works in general.
What is Pinterest?
To make it a lot easier for you, Pinterest is a new mode of social networking site wherein online users can virtually share everything they want from amazing images, videos or inspiring blog postings, all then, pinning them to their own Pinterest accounts or to other pinboards. The users can also upload images, either from their PC or from the web resources and pin these items through the Pinterest bookmarklet.
The main function of Pinterest is to reach out to every individual all over the globe through the sharing of "things" that may be interesting.
Advantages of Pinterest
Here are some of the amazing advantages if you open a Pinterest account:
One of the ideal benefits that any business could get from joining Pinterest is the big potential of increasing your website traffic, then, later leading to improved sales performance as compared to other social media platforms like Facebook or Twitter.
BEST SELLING WORDPRESS THEMES
CREATE YOUR WEBSITE FAST
USING AMAZING TEMPLATES
click to see themes
With the use of Pinterest, you can apply the "Pin It" button on your web pages and include your links that will lead them back to your site. That itself serves your link purposes which could be of great help to your marketing motives because with only one click, pinners are given the chance to view your content and visit your pages.
Eventually as this new social media tool progresses, it can be a good source of improving your lead generation, since you can now connect easily with your chosen niche that might turn out to be your good leads in the end.
Having a Pinterest account gives you the accessibility to sign-up with the use of your Twitter or Facebook profile. With its social sharing features, you can do more things at the same time, like posting your content, then it automatically post and pins to your Facebook feed, giving more chance for others to see your posts. This is another effective means of increasing your branding awareness campaign through word of mouth.
How to get started with Pinterest?
At the moment, individuals desiring to join Pinterest, can avail this social networking site through invite only. You can either send a request for an invitation by going directly to the Pinterest main website address and click the "Request an Invite" or ask a friend who is already a member to invite you, which is the fastest and easiest route to gain access, instead of waiting for the Pinterest site to grant your request. Take note that the account name you will register should be the same to your Twitter account, so that you can quickly share your pins to your Twitter account.
When your account is already set up, you can now start your Pinterest profile under the setting tabs. Use a unique username with complete profile information like a brief description of your business, your logo and a link to your website. Remember to "Hide your Pinterest profile from search engines" to "OFF" in order for your profile to get indexed properly in search.
General Rule:
Pinterest, just like any website, if you are a newbie pinner, you must always cite your relevant sources from the topics you have curated and as much as possible avoid using Pinterest for self-promotion. If you intend to follow others which is one of the special features of Pinterest, the ability to follow others, you can start by category or according to your likes and preferences. If you have seen the perfect group to follow, then, just add them to your list. This is your start in building up your connections with other users whom you will find useful later on for your business.
SHARED HOSTING WITH FREE SSD
GET YOUR FREE DOMAIN
FASTER-SECURITY-AVAILABILITY
I do hope this topic has shed some valuable insights on how Pinterest works accordingly and how it can bring positive results to your company. Remember in any online marketing agenda, no one has ever succeeded overnight. All it takes is dedication, hard work and time for you to realize your goals and find a better approach on how you can connect effectively to your target group. With creative minds anything isn't too hard to accomplish. Find the best social media platform that can work alongside your main purpose and that is to fit in the chosen group. Be highly motivated. Join Pinterest and see how it works.