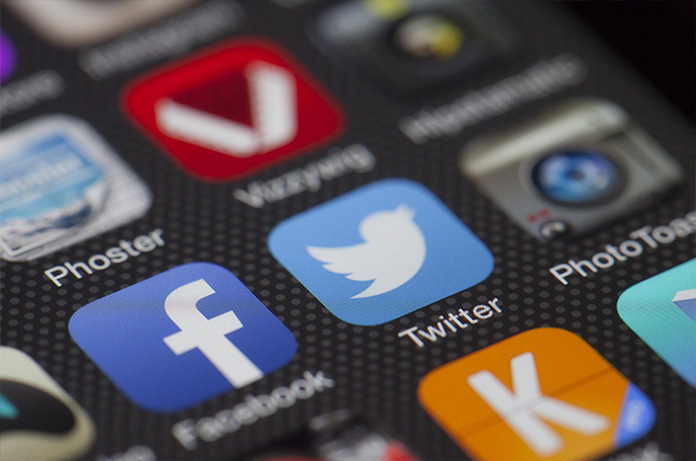 True indeed, in all aspects of marketing, social media sites have their own influential effects on the minds of their followers. If you are thinking of using social media for your business, then, this must be lucky day because I just found a great and knowledgeable topic on the use of social media campaign.
Based from the author's point of view, here's how to get started with your social media strategy in order to succeed eventually with your marketing efforts:
Few companies jumping into social have the time or resources to be everywhere–and you shouldn't try. Identify the ideal platforms for your business (Facebook, Twitter, LinkedIn, etc.) based on what each can accomplish and how they fit together. Where are your best-in-class competitors making their investments, and why?
BEST SELLING WORDPRESS THEMES
CREATE YOUR WEBSITE FAST
USING AMAZING TEMPLATES
click to see themes
Discover Your Voice
Brands often make the mistake of posting in a robotic voice that lacks any sense of personal connection. Engagement happens on a human level. Companies that succeed in social media humanize their brands–they create a unique voice and personality.
Adjust Your Volume
Nobody likes a chatterbox, but it's also important to be active and participatory in social. Where's that line between being invited in and asked to leave? Again, listening to the social environments and competition can guide you to the right volume in your social efforts, both how often you post and the speed, expectations and frequency of responding to posters to your environments.
You wouldn't start a marketing campaign without a strategy. And you shouldn't post on Facebook without one, either. As you fight for engagement and interaction with your target customers, what unique value are you providing that will make them want to "like" your brand and engage with your content, and how you will measure and report those metrics of success.
Summary:
Don't be left behind with your online advertising techniques, use social media and find a way to capture your target audience in the most genuine approach. Remember, whatever social networking site you wish to become active, be sure you build a credible for your business and start that connection by making wise and sincere conversations.
SHARED HOSTING WITH FREE SSD
GET YOUR FREE DOMAIN
FASTER-SECURITY-AVAILABILITY
Plan every move you make and let the powerful influence of social media platforms do their share in making your business great via internet. All of these targets will be more effective if you put your 100% commitment to spend quality time updating your social media accounts. Stay focus with your social media plans.
Read more here: http://www.inc.com/scott-elser/do-you-have-a-social-media-strategy.html