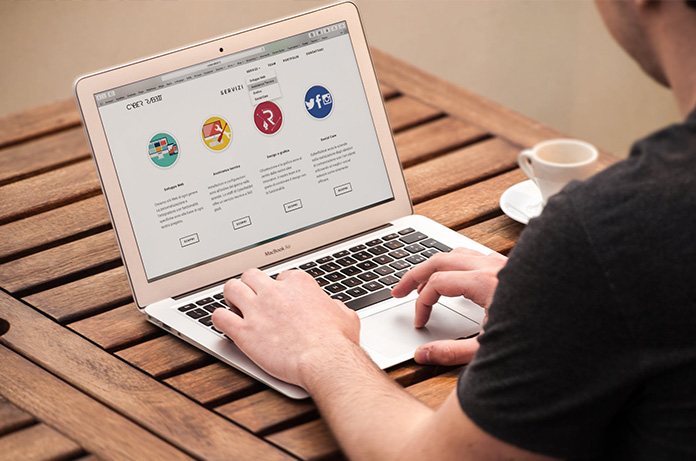 If you are still apprehensive of the idea of building your own website, perhaps these 5 valid reasons will give you that push to carry on with this motive. Take your time and evaluate the difference of having your own website from your social media marketing efforts. Learn the many benefits of owning a website.
You have sole ownership
Yes, definitely unlike other social media platforms, creating your own website and registering it under your name gives you all the right to claim ownership. With Facebook that particular page you built isn't something you can call your own, Facebook has still the power to close it, especially if you have done some violations on their existing rules and privacy conditions.
Not all online users are Facebook fanatics
This is another area you need to consider, not all online users are addicted to opening their Facebook accounts and staying active there. Some individuals are still happy to spend their quality time communicating personally and physically with their circle of friends and loved ones. There are also persons who find Facebook overly populated and would redirect their social networking activities on other social sites like Pinterest or Twitter. If you have been an all-time Facebook user, now is the right time to leave some room for other channels to promote your business or tap a wider percentage of potential clients.
Facebook's policies keep on changing
Again, there is also a pressing issue that you need to think twice or more with regards to the Facebook usage their rules keep on changing, especially for entrepreneurs who want to use this platform as part of their marketing campaign. Here are some of the changes that affected most business owners and other marketers:
– Before it was "fan pages", now they have changed it to "business pages.
– The widgets that you can personalize for your pages that can eventually lead to your business are gone.
– The "landing page" where you can advertise your business is also gone.
– Now if you want to run contests you need to use an app.
– If you wish to set your page with static HTML, this is no longer available.
I'm sure you got the picture crystal clear and it's no use to concentrate most of your online activities on this social networking site where what could be a total hit today would absolutely mean a thing in the past few days from now, so why wastes your productive time here, where you can find a new venue that will benefit you most with your marketing vision.
Fewer percentage of your "stuff" being seen
Here is another minus point if you are only using Facebook to promote your business. Facebook edgerank has the right to show only what they think is your real value, so that means fewer people will get the chance to see all the stuff you want to bring on the end part of your target audience.
Facebook users usually like "individuals" and not a business page
This is true indeed, most Facebook users won't spend time liking a business page. They will most likely hit the "like" button to a person and not on a brand name. Facebook limits you on what you can do with regards to your business promotional objectives and this explains why you need to put some of your strengths and creativity in building your own website.
SHARED HOSTING WITH FREE SSD
GET YOUR FREE DOMAIN
FASTER-SECURITY-AVAILABILITY
Key pointers to remember:
Well, I'm sure this topic really hit a vital issue that has been consuming most of your time and energy. Using the Facebook platform is really beyond your control because their policies keep changing every now and then without your full awareness.
My final advice is dedicate most of your efforts into an area that you can call your own, where you have the freedom and power to do whatever marketing plan you have in mind and that is the creation of your own business' website. Go ahead and try setting-up your website. In case you don't have the skills on web design, get the help of a professional website developer.