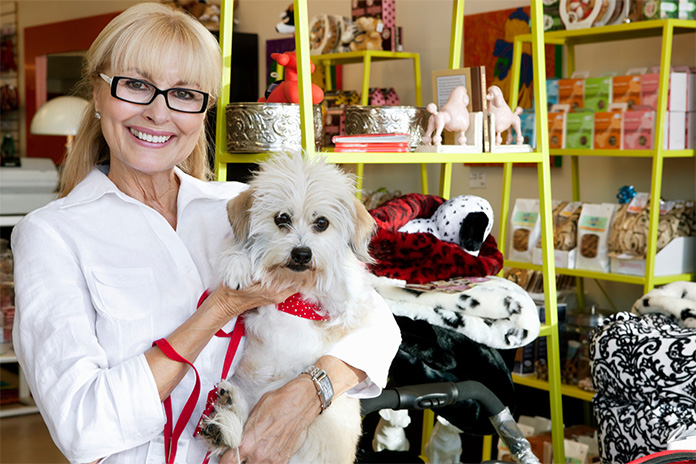 Ever since the Internet was invented, people from all over the world have significantly changed their lives. Today, nearly every person is online every single day. Canadians, especially, are hooked onto digital innovations. They go online for shopping, entertainment, communication, and education among others.
In 2013, comScore's Canada Digital Future in Focus tracked the digital trends in the country. It tackled how Canadians currently define the digital landscape through digital advertising, e-commerce, mobile, and social media and all digital marketing sections.
Truly, the Internet has become an integral part of Canadian life. Hence, it is only fitting for Canadian businesses to go digital if they want to grow. Advertisers and marketers are at a huge advantage since people interact with the platforms and content.
So, in summation, here are the reasons why you should go digital:
Canadians are hooked on the Internet.
An average Canadian spends forty-one hours every month online. In fact, Canada is the top 2 country with the most number of hours spent on the Internet, only ranking next to the United States at forty-three hours. It is also on top of the list when it comes to the most number of monthly page visits and views.
Canadians just keep getting hooked on online videos.
Everybody loves to watch an entertaining video. However, Canadians tend to be more enthusiastic than the others, except perhaps for the British, who ranks first for overall online video consumption. According to reports, Canadians watch about 291 online videos every month or an equivalent of twenty-five hours. Experts predict an increase of online video consumption in the next few years.
Major brands use digital advertisements to endorse their products and/or services.
The Canadian digital ad market is very lucrative. In 2012, 724 billion display ad impressions were made. This number has continued to increase by seventeen percent year after year.
Also, Canadians are particularly hooked on social media platforms. Statistics show that they spend 27% of their time online using social media while they spend 17% of their time on entertainment websites. They also spend 14% of their time on portals, 8% on news reports, and 5% on online directories.
The advertisers with the highest rankings in terms of display ad impressions include Netflix, Clearly Contacts, General Motors, Microsoft, and Procter & Gamble. Digital advertising has truly played a tremendous role in the success of every business. There is no need to spend tons of money to promote products and/or services.
Social media is here to stay.
It is safe to say that social media is not declining any time soon. If anything, social media platforms are going to be much stronger in the next few years. People just can't seem to get through their day without checking their news feed and uploading status updates, pictures, or videos.
Facebook, Twitter, Instagram, Tumblr, LinkedIn, and Pinterest remain to be the biggest players. These platforms allow people from anywhere in the world to communicate, share information, provide entertainment, and raise awareness.
Majority of Canadians log onto their social media accounts at least once a day. Even those who are incredibly busy with work, studies, and other things are able to check their social media at least once a week.
Mobile phones are evolving and are used for a variety of purposes.
These days, it is quite hard to find a person who does not own a mobile phone. It is likely that even your grandmother has one. Hence, you can say that everyone is mobile.
In 2012, the mobile market has grown by ten percent. Majority of Canadians own a smartphone by Apple, Blackberry, Symbian, and Microsoft. Consumers do everything on their smartphones, from shopping to playing games to watching videos.
More and more Canadians are also choosing to do important transactions, such as bank transfers, through their mobile phones. In 2012, it was found that thirty-three percent of smartphone users check their bank accounts online.
Lots of Canadians spend money online.
E-commerce is a tremendous success in Canada, with billions of dollars spent every year. Canadians typically shop on popular retail sites like Amazon, Kijiji, Apple, Walmart, and Best Buy.
They buy food, clothes, books, gadgets, and appliances on the Internet because it lets them save time, money, and energy. It also gives them more options to choose from.
At this rate, you can say that Canadians will continue to patronize online retail sites in the future. Shopping online is quick, easy, and convenient. It helps people complete tasks faster as well.
SHARED HOSTING WITH FREE SSD
GET YOUR FREE DOMAIN
FASTER-SECURITY-AVAILABILITY
You see, Canadians are very active online. These people are, in fact, more inclined to spend hours on the Internet than anyone else in the world. So, if you want to succeed in your business venture in Canada, see to it that you take advantage of online opportunities.
you can improve your business now.
Thanks to the Internet, agencies, publishers, advertisers, and basically any business owner can improve their exposure and sales. Do not hesitate to go digital and use online advertising strategies to reach more consumers.