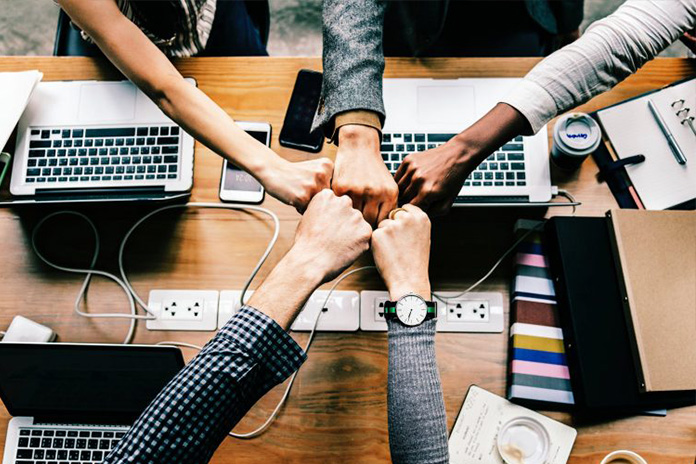 Are you planning to start your own business? Well, I highly suggest you start a blog first before anything else. You might laugh about the whole idea of blogging first when your concerns must be put on your business, but if you really want to succeed eventually in the long run with your business, this is the wisest move you can do for now. Take my word and I'm sure you'll thank me for sharing this piece of advice.
Let me give you more tempting reasons why you need to concentrate first on blogging, rather on setting up your business:
First reason, blogging is a good venue to increase your web presence if you wan to carry on with your business plans. Keep in mind, online visibility is a must in today's digital age and the best way to capture a target consumer's interest in you is to establish a close relationship with each one of them. One way to achieve this online goal is by creating blogs that will provide relevant content, information, inspiration or be the start of sharing ideas through the comments.
A unique way to market yourself and your potential business is through blogging. Yes, definitely true in every sense of the word "marketing". If you know how to make compelling blogs that really stirs a reader's attention, blogging will help you increase your brand awareness campaign and connect whatever marketing message you wish to impart with your chosen niche. Gone are the days when a newbie entrepreneur must literally knock on every consumer's door just to promote or push a certain product and make a sale. Nowadays, consumers have become wiser to whom they will entrust their hard earned income. They don't like to be pushed around and would likely to give a fair thinking before opening their wallets to make that purchase. Blogging helps you to get a knowledgeable feedback from your consumer's behavior or buying habit. You can get this vital information through the comments they leave on your blog section.
Setting up a blog isn't expensive. You can use a free WordPress version first and once your blog is up and running, you can later upgrade it to a higher paid version with minimal monthly subscription fees for you to enjoy those vital plug-ins that will boost your blog in Google searches for certain keywords you have used on your blog. Imagine the potential increase of your number of followers and other online users visiting your blog and learning new ideas from you and later you can little by little incorporate some introduction about your upcoming business launch.
Blogging creates credibility. You feed your potential clients with relevant blog contents where they become educated or updated with what's hot in a particular industry or community. This will build your credibility as a person and an entrepreneur the moment you are ready to launch your product or service. These same people who have enjoyed reading your blogs are already your real prospects and this is your chance to make that offer. For sure they will find it hard to resist your offers because you have already established your credibility before as someone real, sincere and reliable to do business with.
BEST SELLING WORDPRESS THEMES
CREATE YOUR WEBSITE FAST
USING AMAZING TEMPLATES
click to see themes
If your answer is a big "Yes", start now writing your blogging plans. You can follow these simple steps to blogging effectively:
Know your target niche first for you to come up with clear ideas on what blog topics that will stir a reader's senses. Choose those topics related to your intended business.
Create quality blog posts that are fun to read and share to the community.
Contact well-known blog sites related to your industry and ask their permission if you could do guest blogging. Thus is the surest way to build your audience.
I do hope you have now a clear clue on why blogging should be done first before you even set-up any business for you to succeed tremendously in your chosen market. Start now your blog creation and build the momentum as more followers will have the chance to read your blogs.
Always remember, blogging can help you find out what makes your customer's happy or discover their personal likes or dislikes. This could be your key in making an irresistible product or service in the market.