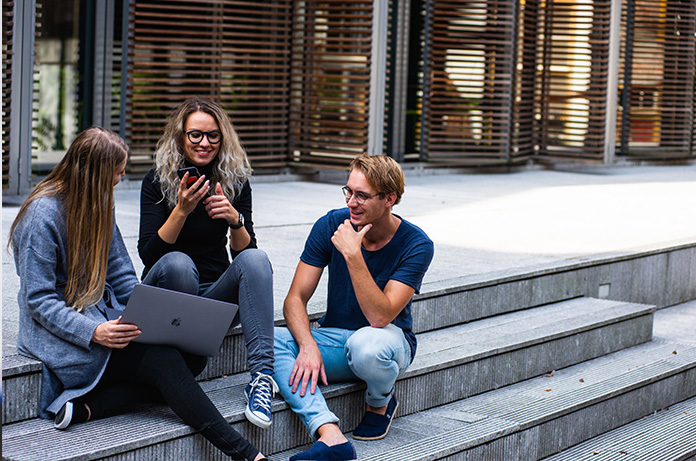 For those newbie marketers who aren't aware who the "Millennials" are, they are the target consumers who belong to the under 30 age bracket and considered to be the most hard to please clients. Reaching out for this particular consumer group can be quite tough and it really requires a solid marketing approach on the side of the marketer.
Here are 4 marketing tips proven to be highly efficient even to the Millennials:
Your product and marketing message must be connected
The Millennial groups require uniqueness, so whenever you try to launch a new product or service, be sure your offer is aligned with your marketing message. Be sincere when communicating with this audience. Your offer should be telling a story. A relevant example for this type of marketing strategy is Zappo's tagline, "Powered by service" because this message really represents in all aspects the excellent customer service that Zappo promises to deliver to every customer they cater.
Practice a good listening ear
Some entrepreneurs are so pre-occupied with their own motives that they often neglect the views of their target consumers. If you want to get the Millennials full attention, practice a good listening ear. Adopt your way of communication to their level –the younger generation. Use the same language where they are more at ease when communicating such as applying the terms or phrases they are well aware when promoting your product or service. Listen to their views and provide something that can fill their needs or wants.
Present yourself as a "real person"
The Millennial customers thrive most in various social media platforms and if you want to reach out for them effectively become part of these social sites and present yourself as a "real person". Avoid too much advertisement, but, rather concentrate on how you can build a lasting relationship with your target clients. Make wise conversations to gain their trusts.
BEST SELLING WORDPRESS THEMES
CREATE YOUR WEBSITE FAST
USING AMAZING TEMPLATES
click to see themes
Offer a possibility
In today's high-tech generation, really makes a difference if you can offer convenience and quick accessibility to all your consumers, particularly the Millennials who are always on the go. Whenever you create a marketing message, be sure to offer a possibility that your target consumers is looking for in a product or service. For example, make your business accessible online and guarantee a fast track delivery time to any goods availed from you.
I do hope you found some great marketing ideas on this topic. If your target consumers are mainly the younger people, find out what makes them open their wallets and patronize a certain offer. Project your business as a credible and stable company and for sure you will have a good share of willing clients ready to grab your offers.